Home
WELCOME TO
COMMUNITY CARE SERVICES
Community Care Services specializes in the outpatient treatment of mental health and substance use disorders by providing counseling service to both prevent and address these problems. Working together, we develop a helpful, caring, and professional relationship with all our clients. Whatever your situation, we will help you feel comfortable and satisfied with our services to overcome the devastating effects of mental illness and substance abuse disorders.
Community Care Services professionals provide an extensive range of services for children, adults and families. The comprehensive evaluation and treatment services are specifically geared to meet the needs of individuals and families. We strive to remove barriers to healthcare and promote prevention, personal responsibility, interdisciplinary treatment, health education and collaboration with other community partners we offer hope and help for a brighter future.
Explore our web site to find additional information. Click on the locations link above to find services closest to you or feel free to contact us.
Call us today at 313-389-7500
e-mail: info@comcareserv.org
Find us on FACEBOOK
---
NEWS
---
Notice
Please note that our Belleville office
has been permanently closed.
If you have any questions or concerns
please call our Taylor Office at 734-955-3550.
---

Healthy Michigan Plan handbook.pdf


---
Improving Mental Health and
Wellness Services in Michigan

CommissionReportFinal1212014_445161_7.pdf

---
CCS Video for the Taylor WIOP program.
---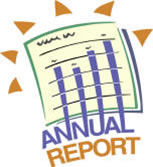 CCS 2013 Annual Report.pdf


CCS 2012 AnnualReport.pdf
---
---


recovery bill of rights.pdf
---